This Monday 10/25 NYC Tastemakers cordially Invites you to step behinds the velvet ropes for another exclusive event Hosted by Jadakiss &
Celebrity Couture Jewelry Designer Laureluxe
@ The Trendy & Exclusive HK
405 W. 39 Street (Btw 9th & 10th Ave.)
Music By HOT97's DJ Enuff along W/ DJ Smoke Black & Dprizzy This party is going to be INSANE! Make sure you're in the Building!
HOSTED BY JADAKISS
AND LAURELUXE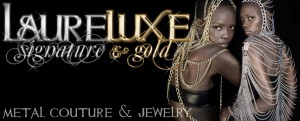 MUSIC BY THE ONE AND ONLY DJ ENUFF
See what you've been missing out on at LUX MONDAYS:
***BIRTHDAY SPECIALS***
If you are celebrating your birthday, why celebrate on an off-day just because your birthday falls on a Monday? Celebrate your true BIRTHDAY at Lux Mondays with some amazing bottle specials and VIP treatment!
For more info contact
Contact –
YsEntEvents@gmail.com
347-612-7546
or
917-740-BOMB