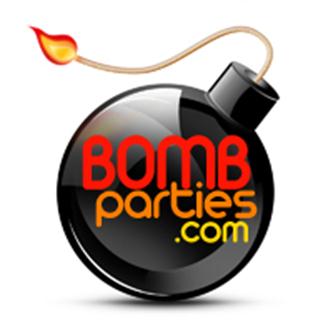 Event Listing on

bombparties.com

Single Event Post Tagged/Categorized With Event Info (DJs, Venue, Location, Event Type, Etc.) What This Means Is When A Visitor Clicks On A Particular Tag Or Category, Your Post Comes Up.

Listings Are "Forever Posts". Meaning, They Stay Up Indefinitely Unless You Ask Us To Remove Your Post. Only Your Flyer In The Day-Of-The-Week Events Page And Any Additional Event Advertising On Our Site Is Removed After Your Event Has Passed.

The Benefit Of A "Forever Post" Is That Your Event Will Be Included In Site Searches For Venues, Djs, Etc And Still Be Clickable In Search Engines, Providing You With Self-Promotion Even After Your Event Has Ended.

Your Event Flyer, Submitted Text And Any Extra Images. HTML OK.

Google Map To Event With "Get Directions" Option On Your Post.

One-Click Access For Site Visitors To Print, Email To Friends Or Post Your Event On Their Social Media Pages (Facebook Share, Tweet This, Etc.)

RSVP Submissions – We Send RSVP's Directly To You.

Flyer Thumbnail Linking To Post On Mon-Sun Events Page.

(Our Most Viewed Pages For Partygoers To Find Events)

Post on bombparties.com Facebook And Twitter Pages TWICE

Once When First Posted And Again The Day Before Your Event.

Aside From Our Facebook And Twitter Profiles, We Add Your Event To Our Secondary Sites

As Well As Our 3 Social Bookmarking Sites.

Your Event Will Also Be Broadcasted From Our Myspace And Linkedin Pages.

That's TEN Other Places Aside From Bombparties.Com –

All For People To Stumble Upon Or Search And Find Your Event.

Email Blast To Our Mailing List

Websites Are Popular And Known. No Rinkydink Sites!

The Event You List With Us Will Be Replicated.

Saves You Time So You Can Care For Your Team And Clientele.

Excellent For Search Engine Exposure.

Event Photography/Party Pics

Visually Capture People And Activities At Your Event By A Bombparties.Com Photographer.

Photos Will Be Posted On bombparties.com Within 24 Hours

For More Advertising Information or Questions

Please Call 917-740-BOMB

Fill Out Our Contact Form

Or Email info@bombparties.com